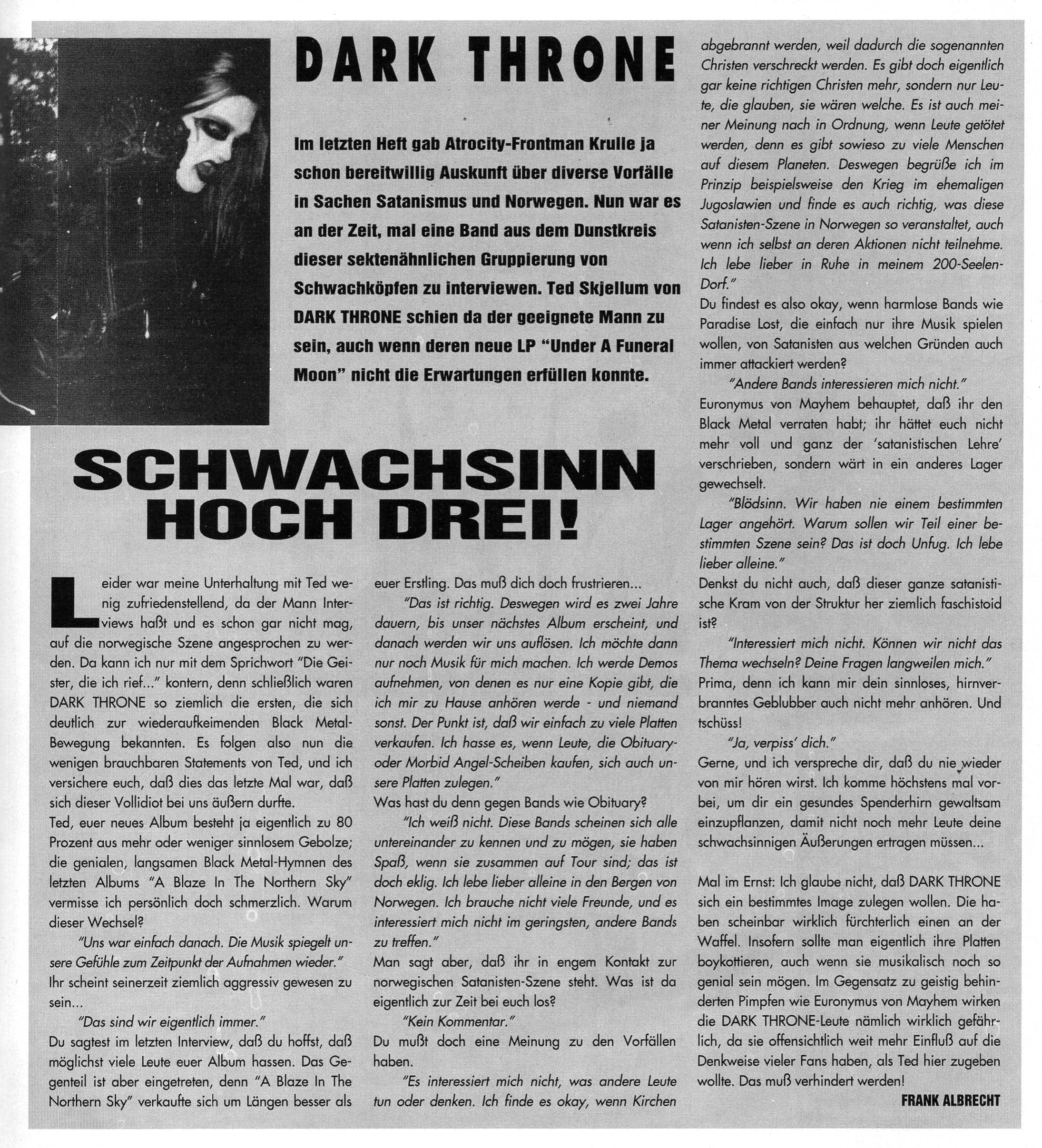 English translation:
In our previuos issue, Atrocity frontman Krulle was willing to provide information about various incidents related to Satanism and Norway. Now it was time to interview a band from the orbit of this cult-like group of imbeciles. Ted Skjellum from DARK THRONE seemed to be the right man, even though their new LP "Under A Funeral Moon" doesn't live up to expectations.
Unfortunately, my conversation with Ted ended up being rather disappointing, as the man hates interviews and certainly doesn't like being asked about the Norwegian scene. Well, I can only counter that with the saying "The spirits that I've cited…", because after all DARK THRONE were pretty much the first ones who clearly committed themselves to the burgeoning Black Metal movement. So here are the few useful statements from Ted, and I assure you that this was the last time this idiot has been given space in our magazine.
Read More »Infamous DARKTHRONE Interview (German ROCK HARD magazine, issue #71, April 1993)